NEED HELP PAYING YOUR BILL?
In response to the COVID-19 crisis, the Department of Administration (DOA) has adjusted the eligibility requirements for residents who are seeking heating and electric assistance through the Wisconsin Home Energy Assistance Program (WHEAP).
Eligibility will now be based on the household's previous month of income, rather than the former requirement of the previous three months of income. This move was made to ensure those who are recently affected by the COVID-19 response can receive assistance quickly. Eligibility requirements are listed in the graphic.
The Wisconsin Home Energy Assistance Program (WHEAP) provides assistance for heating costs, electric costs, furnace assistance, and energy crisis situations. Operating with federal and state funding, the program aids households across the state to help lower the burden incurred with monthly energy costs.
Households must complete a Home Energy Plus application through the local WHEAP agency or apply online via:  https://energybenefit.wi.gov/. You can locate your local WHEAP agency phone number and address online at homeenergyplus.wi.gov by clicking on the "Where To Apply" tab at the top of the page or calling 1-866-HEATWIS. You can also refer to the list of phone numbers by county to the right of this screen.
Your local agency will determine your household's eligibility for the WHEAP and Weatherization programs during the application process. Households eligible for weatherization will have their application information forwarded to the local weatherization agency.
Wisconsin Help for Homeowners is a program that helps with overdue home bills.  Visit HomeownerHelp.WI.gov or call 1-855-2HOMEWI to learn more.
Please also contact JREC at 715.532-5524 to discuss payment arrangements and to inform the cooperative of any Energy Assistance that will be provided to you.
If you are unable to bring your account up-to-date, please take ACTION NOW to reduce your chance of disconnection.  You may be eligible for assistance in the payment of your bills from the Department of Human Services.
PUBLIC BENEFITS INCOME GUIDELINES FOR
THE 2022-2023 HOME ​ENERGY PLUS PROGRAM YEAR
(10/01/2022 through 9/30/2023​)
60 PERCENT OF STATE MEDIAN INCOME GUIDELINES
| | | |
| --- | --- | --- |
| ​HOUSEH​OLD SIZE | ​ONE MONTH INCOME | ​ANNUAL INCOME |
| ​1 | $ 2,675.25​ | ​$32,103 |
| ​2 | $ 3,498.42​ | ​$41,981 |
| ​3 | $ 4,321.58​ | $51,859​ |
| ​4 | ​$ 5,144.83 | $61,738​ |
| ​5 | $ 5,968.00​ | $71,616​ |
| ​​​6​ | ​$ 6,791.17 | ​$81,494 |
| 7 | $ 6,945.50​ | $83,346​ |
| ​​8 | ​​$ 7,099.83 | $85,198​​ |
For your convenience, listed below are the numbers for the offices in each county served by the Cooperative.
Chippewa County (715) 726-7840
LCO Tribal (715) 634-8934
Rusk County (715) 532-2299
Sawyer County (715) 634-4806
Taylor County (715) 748-3332
Wisconsin Rural Housing (888) 400-5974
Farm Crisis Center (800) 942-2474 for farmers only
If you have any questions, please call:
Jump

River

Electric Cooperative
715-532-5524 Ladysmith or 715-634-4575 Hayward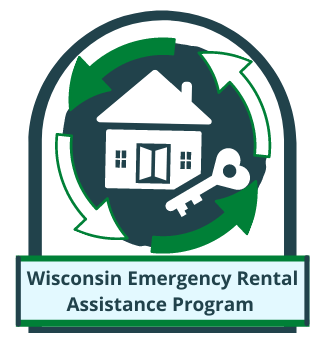 Wisconsinites should not fear being evicted, having their utilities shut off, or being without a place to live because their budgets have been impacted by the COVID-19 pandemic. 
​​​The Wisconsin Department of Administration (DOA) is partnering with members of the Wisconsin Community Action Program Association, as well as Energy Services, Inc., to assist eligible renters impacted by the COVID-19 pandemic and need help with their rent, utilities, and/or other housing stability.
​​Available Assistance​​​
Eligible households may receive up to 12 months of assistance to help with current and/or overdue bills.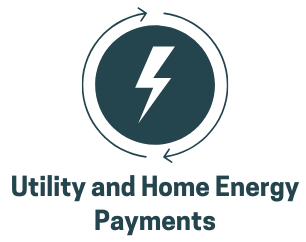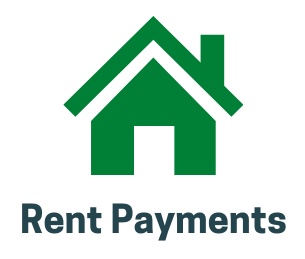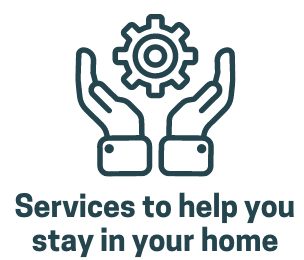 ​​ ​
Who is Eligible? 
​​​Your household may qualify if at least one or more individuals in your home meet the following:
1) Qualifies for unemployment or has experienced a reduction in household income, experienced major costs, or experienced financial struggles due to COVID-19;​
2) Demonstrates a risk of being evicted or losing your ho​me; and,
3) Has a household income at or below 80 percent of the county median​.​
Want to Apply?​
Information about the Wisconsin Emergency Rental Assistance Program, including how to apply for assistance, is available in two convenient ways:
YOUR LOCAL COMMUNITY ACTION AGENCY:  Click here or visit wiscap.org/wera
ENERGY SERVICES, INC.:  Call 1-833-900-9372 or Email support@wera.help