Recent school bus accidents involving power poles and downed power lines have been alarming, as drivers often evacuated students without realizing potential electrical dangers. This downed line incident involved a bus full of students and their driver and first responders who understood the right
Games and activities for the kids!
Check out the many games and activities available at the link below.  Electricity is an important part of our lives—from lights to cell phones to gaming and so much more! Explore how this form of energy works, how to be safe around it, and how we can be green in our use of it.  You will also find many activities at this website, such as coloring sheets, word searches, crossword puzzles, and much more.  Have fun while you learn more about electrical safety. 
SafeElectricity.org Games & Activities 
Parent/Teacher Safety Resource:
Esfi.org is a great resource for teaching children about electrical safety.  Go on an adventure with Private I. Plug (PIP) at this site. ESFI Kids Safety Tips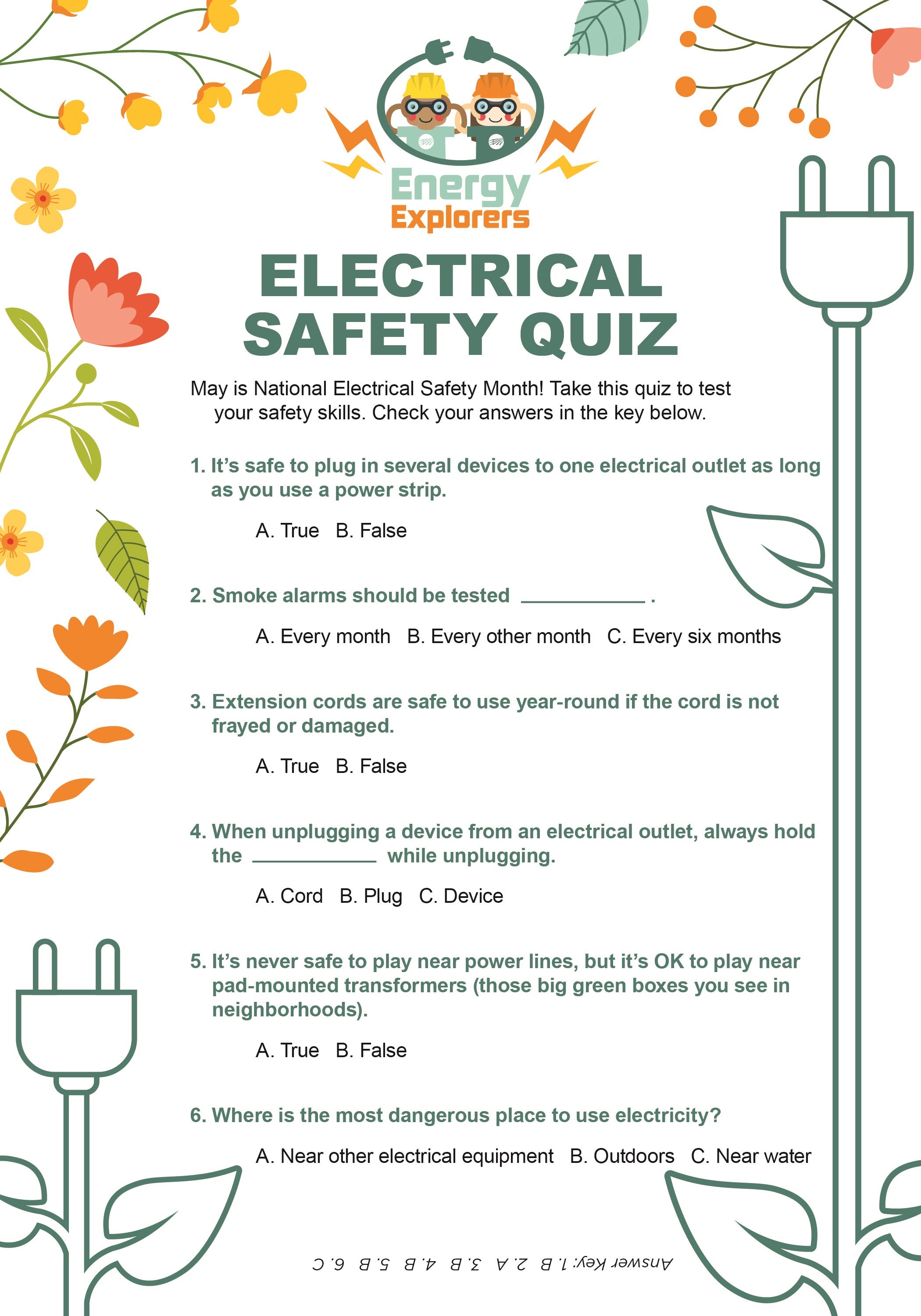 Storm Safety
On a hot, summer day Stephen Wald, his two boys and their friend found themselves caught in a terrifying thunderstorm. They ended up only seconds away from being in an accident with an overhead power line brought down by the storm. They encourage you to check weather forecasts so you can plan to stay inside when a storm threatens, seek safe shelter in an enclosed building or vehicle if caught in a storm, and to stay far away from any downed power lines.